Services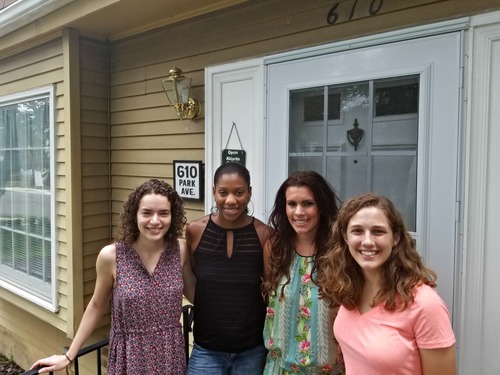 Options DMV provides all of the following services - for free. You can make an appointment now, using our online form.
Pregnancy Testing
Options DMV can provide you with a medical-grade pregnancy test to figure out if you're pregnant.
Emotional Support & Relationship Advice
Options DMV can provide you with emotional support as you face important decisions in your life.
Options DMV also provides relationship support, and classes that help you and your partner to grow closer. When facing an unplanned pregnancy, being in a stable, happy relationship is more important than ever.
Pregnancy Options & Education
At Options DMV, you can talk with another woman about your options - the downsides, the upsides, and the consequences short-term and long-term. In making your decision, it's important to be armed with facts.
At Options DMV, you can talk through the facts concerning abortion procedures, the adoption process, the effects of pregnancy if carried to term, the experience of childbirth, and the experience of parenting a small child.
Options DMV provides limited material assistance to women who choose to carry their pregnancy to term.
There are also male volunteers who are available to talk to your partner.
Community Referrals
Options DMV can support you throughout and after your pregnancy if you choose to continue. We provide information about housing programs, subsidized daycare, and more, as well as offer access to mentoring programs, prenatal yoga classes, and other resources.
Click here to make an appointment.
"Being part of this program has given me courage and optimism to face any obstacle with my head held high. I'm extremely grateful for every single individual I've met through HOPE and can't wait for the day that I'm able to give back to the center."
- Options DMV client