About
HOPE, which also operates under the name Options DMV, is a non-profit, which, since 1971, has been dedicated to empowering women facing unplanned pregnancies. It is run by a dedicated team of mostly women.
You can make an appointment here.
Here are some of the people you're likely to encounter during your visit.
Ama Richardson - Executive Director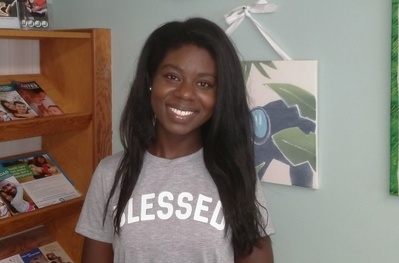 Following her graduation from the University of Mary Washington, Ama moved to Northern Virginia to begin graduate school at Marymount University in Arlington, Virginia. One week before classes began at Marymount in August of 2012, Ama signed up to participate in the University's Service Day - which allows students the opportunity to serve in the local community for a full day during the week before the fall semester begins. She was blessed to have been assigned to serve at HOPE, and its powerful mission strongly pulled at her heartstrings during her day of service there. Following this experience, she thought to herself, "In the future, when I have more availability, I'd love to come back and serve as a regular volunteer here."
Needless to say, Ama happily began serving as a HOPE volunteer in June of 2013. During her time at Marymount, she obtained dual Master's degrees in Business Administration and Health Care Management. When the position for Executive Director of HOPE became available in February 2016, Ama applied and has been serving in this role ever since, by God's grace. Fueled by a deep passion for women and children, Ama strives to be a servant leader and share God's love and kindness to all families who are in need of HOPE.
Agustina Temprano - Associate Director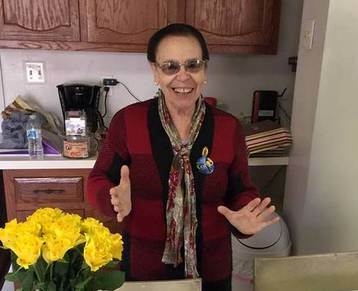 Agustina Temprano is from Spain and came to the US in 1958 to work in a Day Care Center (Saint Joseph) in Falls Church, Virginia. After some years, she studied at Marymount University in Arlington, Virginia and Immaculata College in Pennsylvania, in order to obtain her Bachelor of Arts in Education. She worked as Director of Saint Joseph for 30 years. She then moved on to do pastoral work at Saint Anthony of Padua Catholic Church, where they had a pregnancy center, Mary's House, for women facing crisis pregnancies. The Pastor at Saint Anthony, Fr. Tuck Grinnell, appointed her as Director of the House, and she served in this role from 1996-2014, when the house was closed.
In 2015, Agustina came to HOPE because she wanted to volunteer and help families in need. In 2016, she became the Assistant Director of HOPE and has served in this role since then. Her passion is to help women in any kind of need, especially women in any crisis during their pregnancy. She wants to dedicate the rest of her life to this mission.