About
HOPE, which also operates under the name Options DMV, is a non-profit, which, since 1971, has been dedicated to empowering women facing unplanned pregnancies. It is run by a dedicated team of mostly women.
You can make an appointment here.
Here are some of the people you're likely to encounter during your visit.
Maggie Morris - Executive Director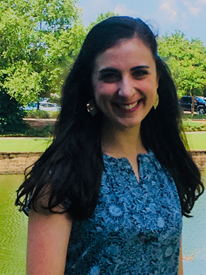 Maggie Morris grew up in Fairfax County, Virginia. For the past six years, she has lived in Mississippi while dancing with Ballet Magnificat. Maggie spent two years in Ballet Magnificat's trainee program and had the privilege of touring with the professional company for four years. Maggie's travels with the company took her to over twenty states as well as Mexico, Brazil, Israel, and South Africa. As a member of the company, Maggie's duties included a wide range of activities: setting up and tearing down performances, teaching ballet classes, counseling young dancers during Ballet Magnificat's summer workshop, writing and editing Bible studies, public speaking, and performing. During this time, Maggie completed her Bachelor of Science in Christian Leadership and Management online through Liberty University.
In August 2019, Maggie joined HOPE as the executive director. Maggie is excited to combine her unique ministry and educational background as she serves at HOPE. Maggie is passionate about caring for women and families in crisis, giving them hope, and enabling them to thrive. The family is the cornerstone of society, and Maggie desires to do all she can to love, support, and strengthen families.
Agustina Temprano - Associate Director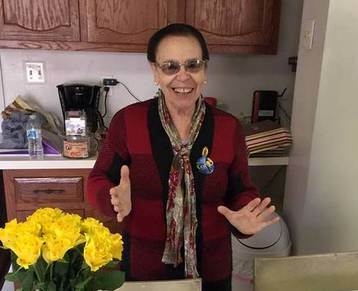 Agustina Temprano is from Spain and came to the US in 1958 to work in a Day Care Center (Saint Joseph) in Falls Church, Virginia. After some years, she studied at Marymount University in Arlington, Virginia and Immaculata College in Pennsylvania, in order to obtain her Bachelor of Arts in Education. She worked as Director of Saint Joseph for 30 years. She then moved on to do pastoral work at Saint Anthony of Padua Catholic Church, where they had a pregnancy center, Mary's House, for women facing crisis pregnancies. The Pastor at Saint Anthony, Fr. Tuck Grinnell, appointed her as Director of the House, and she served in this role from 1996-2014, when the house was closed.
In 2015, Agustina came to HOPE because she wanted to volunteer and help families in need. In 2016, she became the Assistant Director of HOPE and has served in this role since then. Her passion is to help women in any kind of need, especially women in any crisis during their pregnancy. She wants to dedicate the rest of her life to this mission.